You are not a technologist, even don't know anything about technological knowledge? But you want to own a blog or website to share the information without hiring a developer? You've been going around in circles trying to create a website? It's likely that you don't know where to start. Don't worry, in this post, from the perspective of people who don't understand IT, we'll show you the step-by-step guide to create your own website based on the most popular platform for website building – WordPress.
1.

You should know before creating any website

2.

5 steps to create a website on WordPress
You should know before creating any website
Why Create a Static Website with WordPress In summary: Every WordPress website runs hundreds of tasks before creating the page you see in your browser, which slows down everything. Your WordPress website also runs on thousands of files from the WordPress core, theme, plugins, and third-party integrations.
Want to create a static site with WordPress? If you're ready to say goodbye to all the benefits of dynamic websites, we'll show you how to do it. Sign up for our newsletter and be the first to get all the latest Qode news and updates.
5 steps to create a website on WordPress. Starting a website is very different among the website building platforms. In this post, we'll guide you step by step through the process of creating your own website with WordPress. Buy a domain for your website. You can access the pages providing the domain services and find a name which you want.
First of all, you have to create your WordPress account on WordPress.com so go to you would find a screen like the given below. After that, you need to click on Get Started. You would be redirected to create a website page. After that, you have to fill the given form.
What is the platform for website building?
First of all, you must understand what it is. Put simply, when you want to draw a picture, you need to have a paper or anything to set up a foundation on which you'll paint, right? Well, the platform to build a website is similar to that foundation.
There are a lot of platforms for building websites now. We've reviewed top 5 free website builders as well as compared WordPress with Wix, SquareSpace and Shopify in the previous posts; so, you can take a glance and choose the best one for you.
However, we choose the most popular platform to guide you in this post, it is WordPress.
To learn more about the platform, check out some of the online WordPress training courses here.
Hosting
Each website has its own data: posts, accounts, images, … You must put them all in somewhere in the air, not your computer, where anyone can view or access. Hosting is a kind of place to store this data. It allows anyone to access your blog in order to visit and read your public data.
Domain
A domain is your address of the website. Take our website as a typical example, our domain website is gretathemes.com.
To put it simply, if you have a store to sell something, you need a clear address which your customer can find then go to, right? Otherwise, no one knows to come there and buy your product. So does your website.
Theme
As developers, creating a website is all over in the blink of an eye. Only by coding, do they build a unique website exactly what they desire. But if you are a beginner who can't code, what do you need for having an attractive and professional look to your website? The theme would help you do that one.
With a theme, your website has its own design as the theme provides, maybe including every module your need for the web. Your mission only is filling up content, or maybe take some adjusting (visually, no coding) to make your website fit with your expectation.
In terms of WordPress, there are lots of themes to choose from. It includes free and premium themes. Foremost, you could make the best use of free blog themes because they are also greatly beautiful.
5 steps to create a website on WordPress
Starting a website is very different among the website building platforms. In this post, we'll guide you step by step through the process of creating your own website with WordPress.
Buy a domain for your website
You can access the pages providing the domain services and find a name which you want. After that, click purchase.
That step forces you to pay money. Each domain has a different price. That cost is only spent on 1 year. In the next years, if you still want to use that domain, you must pay a different fee.
You may try some following website providing domains: godaddy.com as the below image, namecheap.com, hostgator.com, domain.com, etc.
Wordpress Create Website
Tips for choosing a domain name:
Choose a short one.
Choose one easy to remember and type.
In case you do not use your personal/brand name for the domain, chose something includes keywords, it may make your website popular easier.
Buy a hosting service and install your website on the Host
You can look for some free and premium web hosting services. For instance:
Free hosting: see the list of top free hosting that we have reviewed
Premium hosting: see recommended hosting or get huge coupons & deals.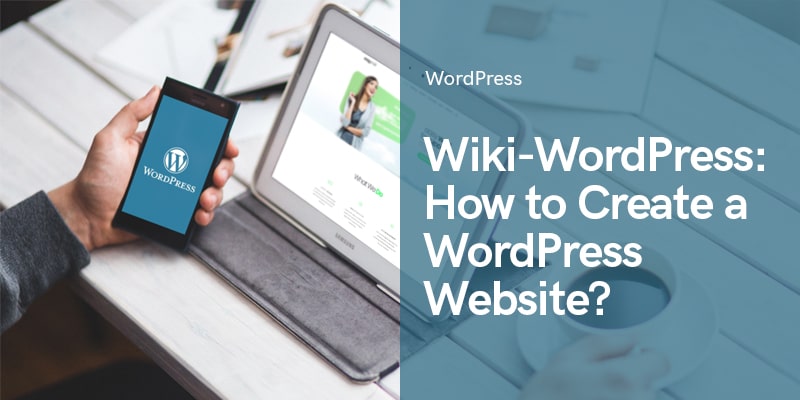 After owning a hosting account, you'll follow the step-by-step instruction in this post of install hosting and WordPress for your website. This step is quite complicated and may require someone that understands about IT to support you.
Finally, remember to save the user's account created in the last step (or created automatically by the system). You will need this account to start using your website.
Choose and install a WordPress Theme
Choose a Theme for the website
Firstly, access the link: yourdomain.com/wp-admin, then log in user's account which you saved in the last step to go to the web administration dashboard.
You may create a new user's account for easier use. Next, go to Appearance > Themes and choose one theme among the default themes.
If you want to add the other free theme, you can seek one right in the admin dashboard (find Appearance > Themes > Add New).
Looking for the themes in the admin dashboard or upload them on your website.
However, free themes will have some restrictions. In case you want the well-coded, full-featured themes, try our WordPress themes. We have both the free and premium themes that provide you multi options to make an amazing blog. Spend a little time having a look at each theme's live preview to get a real look at the reach page: subpage, category page, single blog page, etc.
Install theme
After choosing the desired theme, you only need to click "install theme" in the admin dashboard, or upload the theme's .zip file to your website: go to Appearance > Themes > Add new > Upload Theme to upload the file.
Then, click "install theme".
Most themes have the function named "1-click import". If not, try to choose one that have this function that helps you to save a lot of time later. When you use this function, after the installing theme process is complete, there'll have a notification asking whether or not you want to "import". Right now, the best option is that you click "import" or "import all".
This action means you import all the data from logo, content, images, even video, … from the theme to make your website have exactly the look of the theme's demo.
Customize the website exactly what you want
Now, whether you choose "import" or not in the previous step, you still have to adjust something.
If you see any undesired parts, customize them. Which you can change or how to change will depend on the theme.
Every theme has its own documentation for instruction. So, let's go to the provider's website to read the guide.
Start blog now
Last but not least, delete the demo posts on your website which you imported. And, let's start to write something and make your website full of interesting content.
Good luck!
You have a grand idea, but you're not sure how to move forward with your new blog. Should you start paying for hosting even though the content isn't there yet and no one is coming to your site? Or should you go through the process of installing WordPress locally with a development environment like XAMPP just to test out a new plugin or theme? If you'd rather not spend the cash on an unfinished site, and you're not keen on running a local WordPress install, you still have an option to create a WordPress test site with full functionality.
How is this done? Brace yourself…
It's through a free, online sandbox service called jurassic.ninja.
Despite the rather ridiculous name (chosen to keep commercial services from abusing the free service for fear of embarrassment), jurassic.ninja offers one of the easiest ways for all types of users to create a WordPress test site. And in this post, we'll show you exactly how it works!
When should you use jurassic.ninja as your WordPress test site?
Because WordPress is so popular, you have a bunch of options to create a WordPress test site. In fact, we've written about many other ones. We've shown you how to create local WordPress development sites with odd sounding tools like:
And those are all great options if you want a more permanent development site and always work from the same computer.
Jurassic.ninja definitely has a place, though. All those methods above:
Require some technical knowledge, which makes them impractical for a casual user who just wants to test a few things.
Take a couple minutes to create a new site, which can be frustrating if you need to create WordPress test sites often.
Are tied to a single computer, which means that if you travel a lot, you might not be able to access them.
Jurassic.ninja, on the other hand, is cloud-based, dead simple, and only takes a couple seconds to spin up a new install. That makes it great for a temporary tool to rapidly test anything WordPress-related.
How does jurassic.ninja work?
Rather than installing software like all the local development methods linked above, you simply start by going to the jurassic.ninja website.
The jurassic.ninja homepage is about as simple as they come, with a nice black background to go along with the name and a simple button to create your WordPress test site.
To start the process, you click on the button that reads create.
A cartoon spins around for a bit (the setup takes a few minutes to load.), telling you the site is being created. And within minutes (not an exaggeration,) a page shows up that says you're all done and you can continue to the installation. Click on the "The new WP is ready to go, visit it!" link to proceed.
You'll then see the regular WordPress dashboard. You can perform any of the actions you'd normally take. Feel free to install plugins or themes, write posts, change up settings…it's full-featured.
Finding your login credentials to log in later
Towards the top of the jurassic.ninja dashboard you'll notice a box with your WordPress login credentials. If you're using the WordPress test site for a few minutes there's no reason to remember the credentials. But if you're planning to come back to your WordPress test site in the future, make sure to save the credentials for future use.
You can use this test site for seven days. If you want to extend it by seven more days, simply logout and login using the given credentials.
Moving your WordPress test site to your web hosting
You might be asking yourself whether or not you can turn this WordPress test site into a real, hosted one. Absolutely!
A site migration works just as it would if you were to move from an old host to a new one. For example, you can even use the Duplicator plugin with a test site that you create using jurassic.ninja.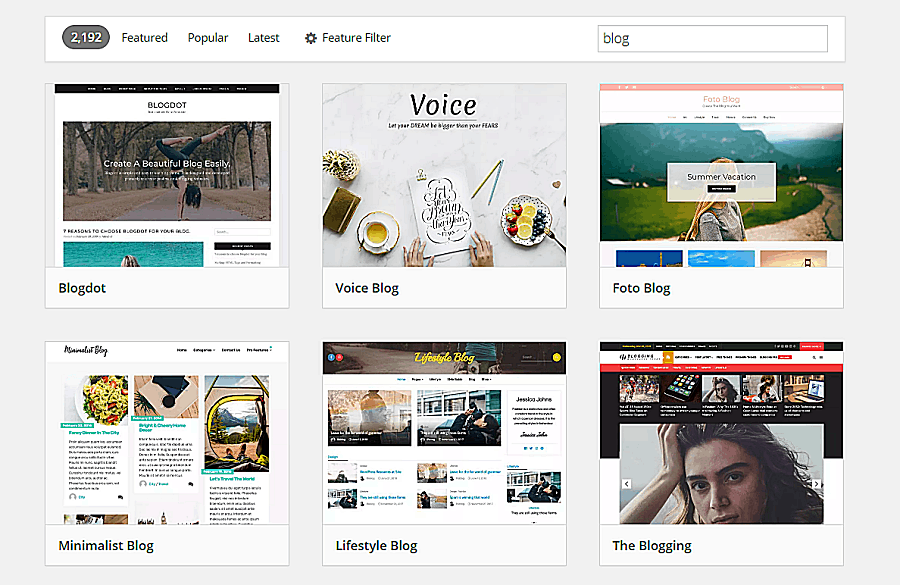 Wordpress Logo Creator
Are you ready to meet the jurassic.ninja?
If the more complicated WordPress local development solutions overwhelm you, or if you're just looking for a quick way to test out a new WordPress plugin or theme, jurassic.ninja is just about the simplest method that you'll find.
Beyond clicking a couple buttons, there's literally no setup. And your site is full-featured so there's no limitation on your testing. To get started, just head on over to jurassic.ninja.
Have any other questions about how to use jurassic.ninja to create a WordPress test install? Let us know in the comments!
Wordpress Create Website Tutorial
Free guide
5 Essential Tips to Speed Up
Your WordPress Site
Reduce your loading time by even 50-80%
just by following simple tips.