2 days ago  Brooks Koepka is chasing after that $40 million PGA popularity bonus pool. Koepka and Barstool Sports founder Dave Portnoy agreed on Twitter Thursday to. 2 days ago  An unapologetic Dave Portnoy spoke out about sports and politics in an interview with Ben Shapiro, as the Barstool Sports founder explained why he continues to fight back against detractors.
These 37 tweets show that the best finance, sports, retail, politics and media content come from the @StoolPresidente Twitter account.
***
Since quarantine life became the norm in mid-March, Barstool Sports founder Dave Portnoy has put on a masterclass in content creation.
Portnoy's Twitter account (@stoolpresidente) produces the funniest content across at least five categories:
Finance
Sports
Retail
Politics
Media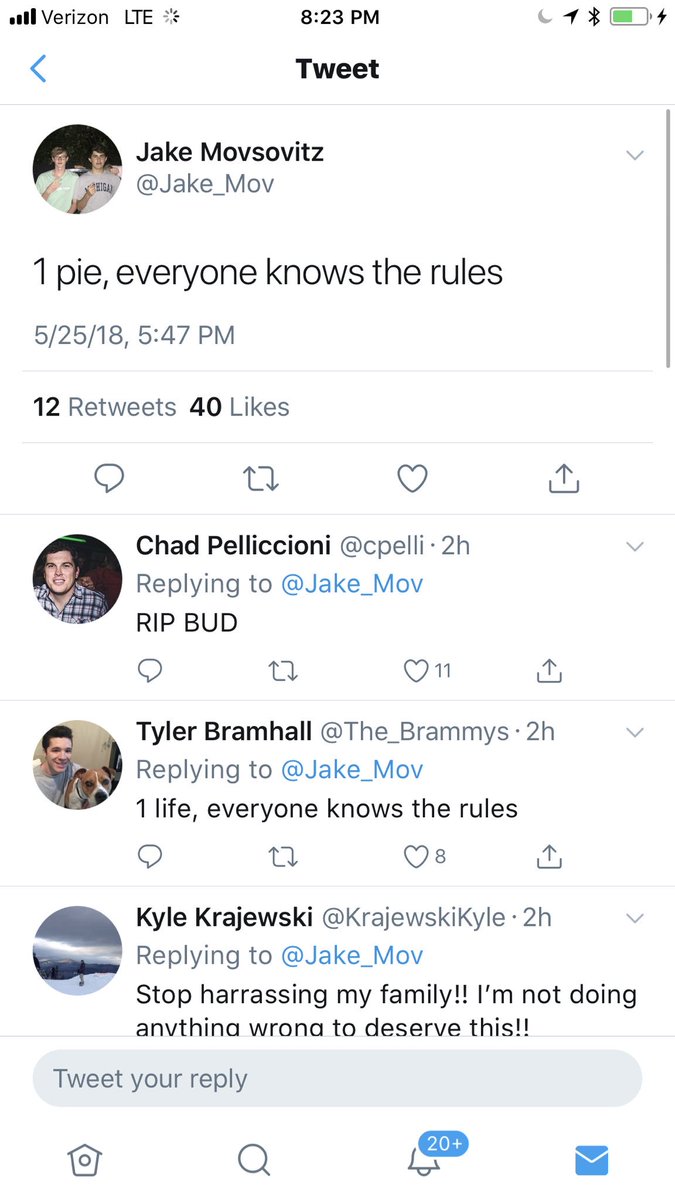 He can make any topic interesting.
Even though he's a Boston guy (and will hate this reference), Portnoy's quarantine performance has been Jordan-esque.
He currently has 1.4 million Twitter followers but the number should be WAY WAY higher.
I tried explaining Portnoy's unreal quarantine performance to my wife who doesn't use Twitter.
It was tough to communicate.
So, I decided to write this blog post.
Here goes.
(NOTE:There are a lot of embedded tweets in this blog. Embedded Twitter videos are known to get funky in some browsers. Apologies in advance!).
UPDATE (1pm PST, May 25th, 2020): Less than 24 hours after I published this blog post, Portnoy got into a scuff with super talent manager Scooter Braun (Justin Bieber, Ariana Grande). It's so gripping, I added a sixth section to the bottom of my blog post: Portnoy Does Scooter.
***
Portnoy Does Finance
At the end of January 2020, Penn National Gaming (PENN) secured a 36% stake in Barstool Sports for a cash/stock investment of $136mn.
The deal valued Barstool Sports at $450mn.
PENN stock jumped by 10% on the news (closing at $29) and putting Portnoy's net worth at roughly $100mn (I'm treating the deal as all stock for the purpose of showing fluctuations in Portnoy's riches).
CNBC's Jim Cramer loved the deal (and, frankly, loves Portnoy).
The stock peaked at $38.28 on February 18th, pumping Portnoy's pockets to $130mn.
When the pandemic hit, PENN — which operates casino properties — imploded.
The stock hit a low of $4.92 on March 18th (an 87% drop from the mid-February high).
Portnoy's net worth declined to less than $20mn.
When PENN had a mini-bounce back the next day (March 19th), Portnoy dropped an amazing tweet.
PENN was back to $12 at the end of March, by which time Portnoy had started a one-man day trading "firm": Davey Day Trader Global (DDTG).
As a reminder, Barstool Sports started as a gambling blog and as Portnoy puts it: "I've easily lost mid 7 figures in my lifetime gambling (humble brag that makes me want to puke)".
With no sports to bet on, Portnoy has been getting his gambling fix via the capital markets.
He rings a tiny bell in his office every morning, sets trading goals like clearing $50k a day and goes HARDAF in the paint on day trading.
From the @stoolpresidente Twitter bio, you can see why the retail audience would be attracted to a finance voice like Portnoy's.
He is extremely biased (owns a lot of PENN stock), readily acknowledges his conflicts and gives zero Fs.
Why cheer for a sports team when you can cheer for Portnoy's portfolio, which regularly "wins" and "loses" hundreds of thousands of dollars a day.
He's real and people love it.
Here are the best of his finance tweets (eg. those with the hashtag #DDTG):
March 31st: DDTG 9 Tenants Of Success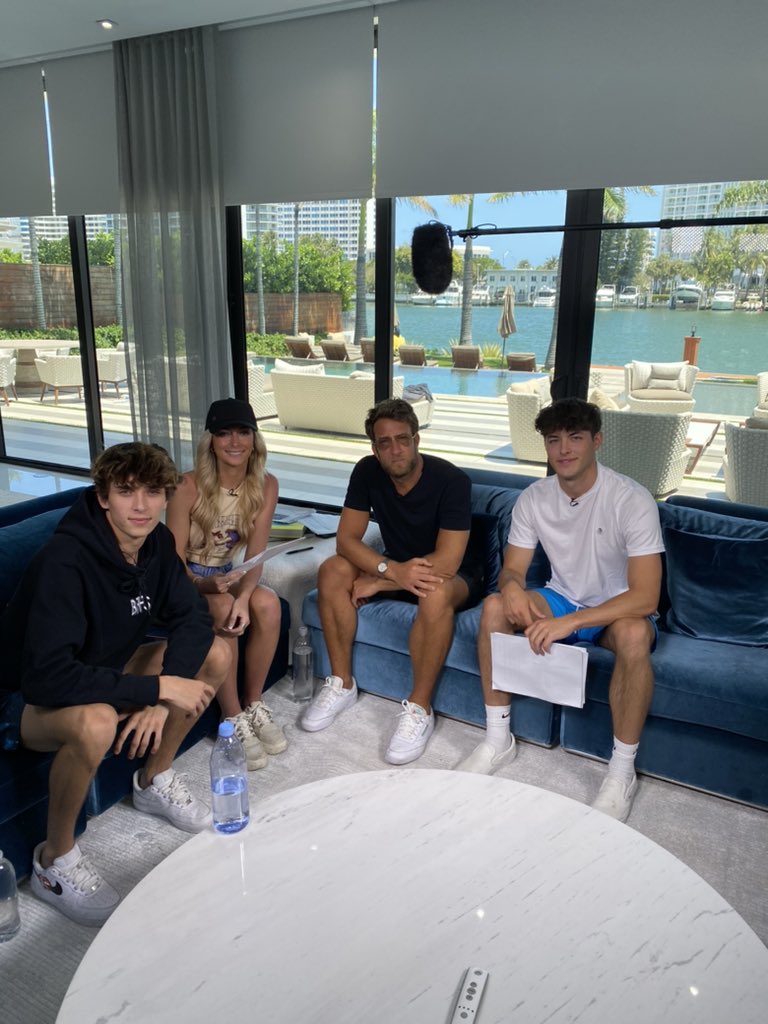 April 1st: Casually Losing $500,000 In One Day Of Trading
April 23rd: Portnoy Takes Over Finance Twitter (#FinTwit)
This one is a great chirp. As Portnoy notes, there are countless finance journalists and traders wrestling for attention in the Finance Twitter (aka #FinTwit) universe.
In a matter of weeks, Portnoy's can't-miss content has drawn in the most eyeballs.
April 29th: Making Sense Of The Wall St. / Main St. Disconnect
May 8th: Catching Falling Knives
May 18th: Making $1,570,000 In One Day
May 21st: Collection of Tirades Against Companies (eg. Boeing) & People (eg. Fauci) He Doesn't Like
May 22nd: Watching Ali Baba Earnings Live & Getting Crushed
His exploits have become so entertaining that Portnoy has entered the mainstream of finance media.
CNBC is fully embracing him; here is Portnoy on CNBC's Fast Money admitting that he "can't quit Boeing (BA)." 😂
As of the May 22nd market close (PENN = $30.38), Portnoy looks like he's back to the "$100 Milly Club".
Just f*cking incredible.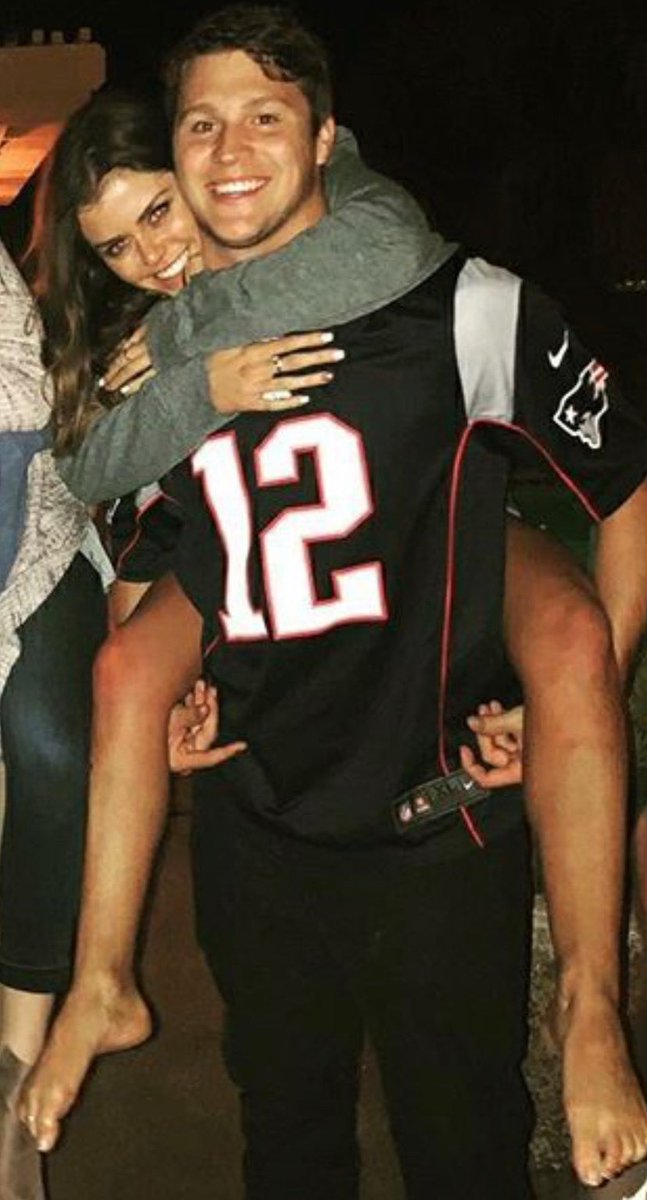 UPDATE (1pm PST, June 7th, 2020): Definitely "$100 Milly Club".
UPDATE (5pm PST, June 19th, 2020): Portnoy bought $200k worth of $RTX (Raytheon) after randomly pulling those letters out of a Scrabble bag. I repeat, "Portnoy bought $200k worth of $RTX (Raytheon) after randomly pulling those letters out of a Scrabble bag."
***
Portnoy Does Sports
A Boston native and New England Patriots fan, Portnoy does not like NFL Commissioner Roger Goodell.
Among a litany of reasons, he's critical of the Commissioner's poor handling of the Deflategate controversy and egregiously bad handling of the Ray Rice domestic violence case.
The dislike is mutual.
Portnoy was kicked out (with handcuffs) of the 2019 Super Bowl.
In the third week of April, Portnoy put up this Twitter survey that received 47k responses.
Shortly after, Goodell announced a charity auction, with proceeds going to COVID-19 relief.
The highest bid would be invited to the NFL Commissioner's "man cave" to watch a Monday Night Football game.
You'll never guess who won the auction with a $250,000 bid.
After securing the winning bid, Portnoy conjured up what can only be described as "the greatest tweet of all time in the history of mankind."
Portnoy told TMZ he doesn't expect the NFL to honor his winning bid (which he was willing to take up to $1mn).
To his point, it looks like the NFL is ghosting.
UPDATE (1pm PST, June 1st, 2020): The NFL said "no" hahaha.
***
Portnoy Does Retail
To the surprise of literally no one, e-commerce has exploded in the wake of global shelter-in-place orders.
We are all receiving packages galore from Amazon and other online vendors.
But, no one (and I mean no one) is handling this deluge of boxes in a more comical manner than Portnoy.
On April 4th, Portnoy announced that he'd be "hosting the worlds first and largest live unboxing during a pandemic party."
Random people and companies sent him boxes of goods…
…and it…
…hasn't…
…stopped (there are dozens more unboxing tweets here).
BONUS: Portnoy is also well-known for reviewing pizza joints; but, with quarantine in order, he's been reviewing frozen pizzas (to great comic effect).
***
Portnoy Does Politics
I'm going to keep this section short with an easy-to-consume timeline.
1. Portnoy questions the logic of extending quarantine indefinitely.
2. Elon Musk agrees with Portnoy's position and pushes him to "run for office."
3. Portnoy plants the seed for a 2024 presidential run with….Musk.
4. And asks his supporters to get him over the finish line hahaha.
5. Portnoy & Musk are now best friends.
BONUS: DDTG has a gripe to pick with Elon Musk.
***
Portnoy Does Media
Last, but not least, is Portnoy's domination of the media landscape.
Barstool Sports has an extensive podcast network including a leading sports podcast (Pardon My Take) and an uber popular female lifestyle podcast (Call Her Daddy).
Call Her Daddy is hosted by two females in their mid-20s (Alex Cooper, Sofia Franklyn).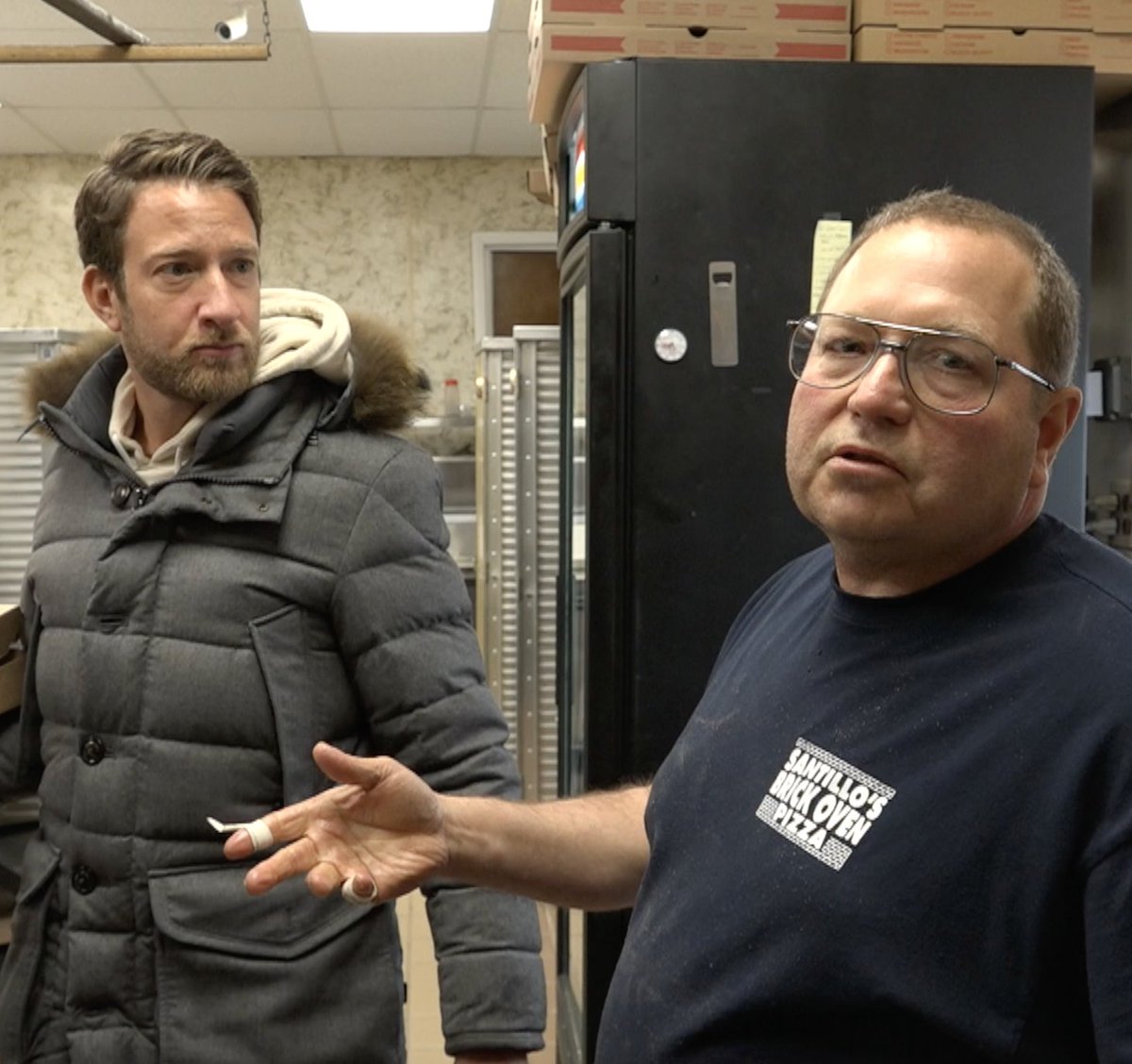 In a 2019 blog, Cooper explains why the pair joined Barstool Sports:
"We hear you, why would you listen to two blow up dolls who look like they belong on a pornhub thumbnail? But trust us when we say- we did not do a casting couch reshoot with [Portnoy] to get this job. I know it's hard to believe, but you're gonna have to just trust us on this one. We're not trying to take Lisa Ann's crown, we just might have something here- so bear with us.
How did a D1 athlete and an economics major who quit her job on Wall Street end up at Barstool? Well, Barstool liked our idea of uncensored, real, female locker room talk which quite frankly is just as nasty as guy locker room talk. And we had no problem exploiting our experiences- as well as ourselves- for our listeners entertainment."
The show has become insanely popular and the girls were pulling half-a-million a year based on download bonuses and merch.
While the Call Her Daddy team signed a three-year deal with Barstool, the show's success motivated Cooper and Franklyn to renegotiate the deal one year in.
It has since come out that Franklyn's boyfriend (an HBO executive named Pete Nelson, who Portnoy affectionately refers to as "Suitman") was the catalyst behind this mini-munity and was shopping the show behind Barstool's back.
The girls stopped recording in early April and rumours of the internal Barstool conflict began to leak.
While the show was on hiatus, Barstool still owned the intellectual property (IP) to Call Her Daddy.
In a stroke of genius, Portnoy took over the podcast feed and explained in a 29-minute episode how the Call Her Daddy negotiations unraveled (from a purely business perspective, it's a must-listen).
Apparently, in a socially-distant talk that took place on Portnoy's NY rooftop patio, the girls were offered a "really good deal" including the return of the Call Her Daddy IP.
They declined the deal (here's a longer explanation of the drama).
Portnoy's takeover of the Call Her Daddy podcast was such good theatre that it pushed Call Her Daddy to #1 on the podcast chart (even bumping Joe Rogan off one day before he announced his Spotify deal!).
Obviously, Portnoy milked the achievement.
Within hours of Portnoy's podcast takeover, you could buy "Cancel Suitman" swag (in a related note: Barstool does not f*ck around with merch).
In an attempt to explain to Suitman the difference between being an employee of HBO vs. being the founder and significant owner of Barstool Sports, Portnoy unleashed a hall-of-fame calibre quote.
Twitter Dave Portnoy Rant Downgrade
I AM THE F*CKING NETWORK!

Since then, Portnoy's feed has been a steady stream of inspired meme videos and tweets taking potshots at Franklyn and her boyfriend (the aforementioned "Suitman" aka HBO executive who was trying to screw Barstool).
Here are some of the funniest (riffing on popular movies / tv shows):
The Dark Knight Rises
Game Of Thrones
Taken
A Bronx Tale (check out the Elon Musk cameo hahaha)
The Call Her Daddy saga concluded its latest chapter recently with Cooper explaining her side of the story in a 30-minute Youtube video.
After watching Cooper's video, Portnoy gladly took her back into the Barstool family…

…and he put a cherry on top of the cake with — you guessed it — an absolutely incredible meme.
BONUS: Portnoy combines a $1mn+ profit day trading session with pot shots at "Suitman".
It's so good.
Last one (😂😂😂😂😂)…
…OK, this is REALLY the last one.
***
Portnoy Does Scooter
On the morning of May 25th, the Call Her Daddy saga reached yet another peak.
Apparently super talent manager Scooter Braun (aka guy behind Justin Bieber and Ariana Grande) called Barstool Sports CEO Erika Nardini on behalf of Suitman.
Portnoy was obviously not pleased, but he's always open to negotiating.
To clarify the situation, he dropped a video…
…which Scooter Braun responded to (but then deleted the response tweets)…
…which gave Portnoy more ammunition…
…and concluded with this.
Dave Portnoy Twitter Barstool
Actually, this is the last one.
***
If this analysis of Portnoy's twitter account tickled your fancy, would love a re-tweet! Stay safe out there!