NBA Twitter is a fantastic place — a mix of hoops talk, comedy, and wild takes. The NFL might be America's favorite pro league, but the NBA is its most online.
The latest tweets from @nba. The ESPN Daily Podcast. Stream 62 short stories on the NBA, ABA, college hoops, the women's game, international basketball, and socio-cultural issues.
But getting into that little subset of a world can be tough. Finding the right mix of follows, understanding the jokes — it all takes time. Like almost any online community there's a barrier to entry.
That in mind, I tried to put together a list of great accounts on NBA Twitter. If you'd like to jump into that world, following these accounts would be a good start.
By the way: This is is in no way comprehensive. I didn't include any actual NBA players because they're in the games, not the folks making the specific world online. I also didn't include brand accounts or team accounts because...well you could probably find those on your own. I tried to select a diverse sampling of folks who follow the NBA and post about it. I'm sure I missed some but here are 30 accounts that would be a good representation of NBA Twitter.
The first group of folks I listed are the people you simple have to follow. They're the major power brokers in the media landscape, or they break or make the news.


1. Adrian Wojnarowski - @wojespn
There's no other name that could start this list. If you want to be on NBA Twitter, then ESPN's Adrian Wojnarowksi — commonly known as just Woj — is a prerequisite. Simply put: He breaks nearly all the news you need to know around the league.
2. Shams Charania - @ShamsCharania
If Woj isn't breaking the news, chances are his protege-turned-rival Shams Charania is. So you've got to follow him for that.
Sources: NBA Competition Committee is considering potential modifications for 2021-22, such as evaluating whether to recommend to Board of Gov. to modify Coach's Challenge by either awarding second challenge if successful or ensuring teams keep timeout in successful challenge.
— Shams Charania (@ShamsCharania) April 5, 2021
3. Marc Stein - @TheSteinLine
OK, if Woj and Shams didn't break the news, then chances are the New York Times' Stein did, so yes, follow him, too.
4. Brian Windhorst - @WindhorstESPN
There's no bigger name in the NBA than LeBron James and Brian Windhorst is a LeBron-whisperer of sorts. The ESPN reporter has followed The King for the star's entire career and can read the tea leaves of LeBron World as well as anyone.
Eight years removed from his last MVP, the all-important narrative that surrounds the award most years could be swinging back LeBron James' way: https://t.co/1HLWunqSCn
— Brian Windhorst (@WindhorstESPN) February 18, 2021
5. Chris Haynes - @ChrisBHaynes
Chris Haynes, a reporter for Yahoo and TNT, breaks some NBA news, writes pieces you'll need to read, and is generally a good place to get info.
6. Rachel Nichols - @Rachel__Nichols
You need to follow Rachel Nichols because she'll land some of the biggest interviews — and she'll do a great job of getting juicy info out of the players. She's also the host of The Jump on ESPN, which is basically a show dedicated to the NBA extended universe. Her timeline reflects that more holistic view of the league.
The Jump is celebrating our 5th anniversary today! It's been a crazy ride - more than a thousand episodes - and we're only just getting started.
Come join us for the party at 3p ET/noon PT on ESPN. pic.twitter.com/Ay5dM8wdzY
— Rachel Nichols (@Rachel__Nichols) February 18, 2021
7. Ramona Shelburne - @RamonaShelburne
ESPN's Ramona Shelburne is super plugged in to the league, but Los Angeles especially. And the whole NBA universe — to keep the metaphor going — revolves around LA. The Lakers and Clippers are full of stars and almost every important NBA figure spends a good chunk of their offseason in Los Angeles.
8. Bill Simmons - @BillSimmons
Love him, hate him, love to hate him, some mix of all three — it doesn't matter. Bill Simmons — head of The Ringer and formerly of Grantland/ESPN — is an undisputed force of the NBA conversation at large. You have to follow Simmons for the occasional pot-stirring tweet but more often you'll find NBA Twitter is talking about something he said on his podcast — so you kind of automatically follow him by proxy.
"If I was a Houston fan, I would be fu*king outraged that I could have had Simmons, Maxey, and a couple of Firsts versus the sh*t sandwich that I got."
- Bill Simmons on Houston's return for James Harden
(via "The Bill Simmons Podcast") pic.twitter.com/Ifw6qA98tz
— Hoop Central (@TheHoopCentral) March 30, 2021
9. Stephen A. Smith - @StephenASmith
The one and only. The talking head to end all talking heads. Is his whole schtick an act? Who cares, it's a great act.
The Denver Nuggets are the REAL DEAL! pic.twitter.com/MI8ujKcNly
— Stephen A Smith (@stephenasmith) April 2, 2021
10. Magic Johnson - @MagicJohnson
NBA legend Magic Johnson is so bad at Twitter that he's good at Twitter. He just sort of says...obvious things so obviously that it's hilarious. He's the Perd Hapley of NBA Twitter.
With Steph Curry on the floor the Golden State Warriors are a championship team! Without him they are still a very good team!
— Earvin Magic Johnson (@MagicJohnson) May 1, 2016
Commentary, jokes, three-level-deep references and irony — these are the real reasons to be on NBA Twitter. That's where the community really lies. I've listed a few names but honestly, you'd do well to dig into your favorite team's community to find more specific folks, too.
For instance, I'm a big Sixers fans and, if that's your team, you'd have to follow Spike Eskin and Michael Levin of The Rights to Ricky Sanchez podcast. But if you're a Denver Nuggets fan, for instance, you probably don't love Spike because of his half-joking beef over Denver's altitude. (I do not have the time to explain.) Such is the beauty of NBA Twitter's vagaries.
11. Jason Concepcion - @Netw3rk
Jason Concepcion, AKA Netw3rk, is hilarious and smart. He also creates and hosts All Caps NBA, which is basically a renamed version of his Emmy-award winning YouTube show, NBA Desktop, on The Ringer. Think: The Soup but NBA. He is an absolute repository of NBA and pop culture knowledge and is an obvious follow.
NEW EP of ALL CAPS NBA
•SMALL MARKET GMS: "MY JOB IS SOOO HAAARD." 😢
•RUSS V SAS
•YOUTH PASTOR COLTON
AND MORE https://t.co/9zeaLRbAltpic.twitter.com/C5HxqtOKAY
— jason c. (@netw3rk) April 2, 2021
12. Shea Serrano - @SheaSerrano
New York Times best-selling author, staff writer at The Ringer, book publisher, do-gooder, and general of the FOH Army, Serrano is an enthusiastic and funny voice on the NBA. You'll appreciate his earnest enjoyment of the game and undying love for anything San Antonio Spurs.
13. Zach Harper - @TalkHoops
The Athletic's Harper has got jokes and good NBA analysis and is generally just a good follow.
14. Trey Kerby - @treykerby
Once a host of the now-defunct The Starters, Kerby is fun and irreverent.
15. James Holas - @SnottieDrippen
This man once got another human being to drive 30 minutes to Temecula, California to fight him over a basketball argument...ON CHRISTMAS DAY. Holas, meanwhile, was nowhere near Temecula. A legendary NBA Twitter tale. He's a fun follow for NBA stuff and also once recommended great workout headphones to me.
16. Haley O'Shaughnessy - @HaleyOSomething
O'Shaughnessy, co-host of the Spinsters podcast, is a smart basketball writer and analyst. She's also funny and willing to be open and honest about the social justice aspects of the NBA and sports at large.
kelly olynyk is playing well lately because gen z recognized his historic contributions in pushing the middle part agenda and have given him newfound youth in exchange. on this episode of spinsters i will
— haley o'shaughnessy (@HaleyOSomething) April 1, 2021
17. Josiah Johnson - @KingJosiah54
He's just funny, man.
You may think Johnny Juzang is the first UCLA Bruin to rock a flossy curl. Well, you're wrong.
In honor of March Madness, here are some of the best curls in Bruin history #Curlchellapic.twitter.com/UMAjJKHSQP
— Josiah Johnson (@KingJosiah54) April 3, 2021
18. Ian Karmel - @IanKarmel
Ian Karmel is a comedian by trade but an NBA/Trailblazers nut in his free time. He's hilarious and a fun follow.
This Kevin Durant - Michael Rappaport thing is a story so devoid of heroes that AMC is probably gonna pick it up and win like 15 Emmys.
— no karms no foul (@IanKarmel) March 31, 2021
19. Dan Devine - @YourManDevine
The Ringer writer puts out a ton of good writing every week. Dan Devine is funny and good on Twitter, and, personally, I like to read his work to keep up with the league's important trends. His timeline is obviously a good way to track his work.
20. Kofie Yeboah - @Kofie
I'm not sure if you can really call Kofie Yeboah an NBA personality. He's a video producer at SB Nation who just makes wonderful and weird stuff. Sometimes that means funny and insightful NBA tweets.
— The Big Chillin' (@Kofie) March 25, 2021
21. Taylor Rooks - @TaylorRooks
You'd be hard-pressed to find a faster rising star in the NBA world than Taylor Rooks. Her broadcast work made her a standout in last year's NBA Bubble and she's definitely going to be a mainstay around the league.
My first piece for GQ -
inside the emotional highs and lows of the NBA bubble. https://t.co/BQE5zmnIX3
— Taylor Rooks (@TaylorRooks) November 24, 2020
22. Dragonfly Jonez - @DragonflyJonez
Dragonfly Jonez is a legendary NBA Twitter character. I'm sure other folks know his real identity, but I prefer to think of him as the guy with the liquor bottle avi who is wildly hilarious. His jokes might be NSFW, but they'll have you rolling.
Godzilla should've tried to hoop instead of killing all them people he tall as hell
— America is musty 2021 (@DragonflyJonez) April 1, 2021
23. Trill Withers - @TylerIAM
Trill Withers has some tweets that you simply cannot forget, basketball or otherwise. He's a must follow for NBA Twitter.
24. Rob Perez - @WorldWideWob
Rob Perez, AKA World Wide Wob, is a nice repository for NBA clips. Yes, the clips look like he filmed them with a potato, but you can see a highlight you missed super, super fast.
— Rob Perez (@WorldWideWob) April 5, 2021
There is no shortage of basketball folks dedicated to breaking down footage or pointing out the Xs and Os of a game. I picked just a few of my personal favorites who help me understand the game, but aren't so complex in their analysis that I don't understand.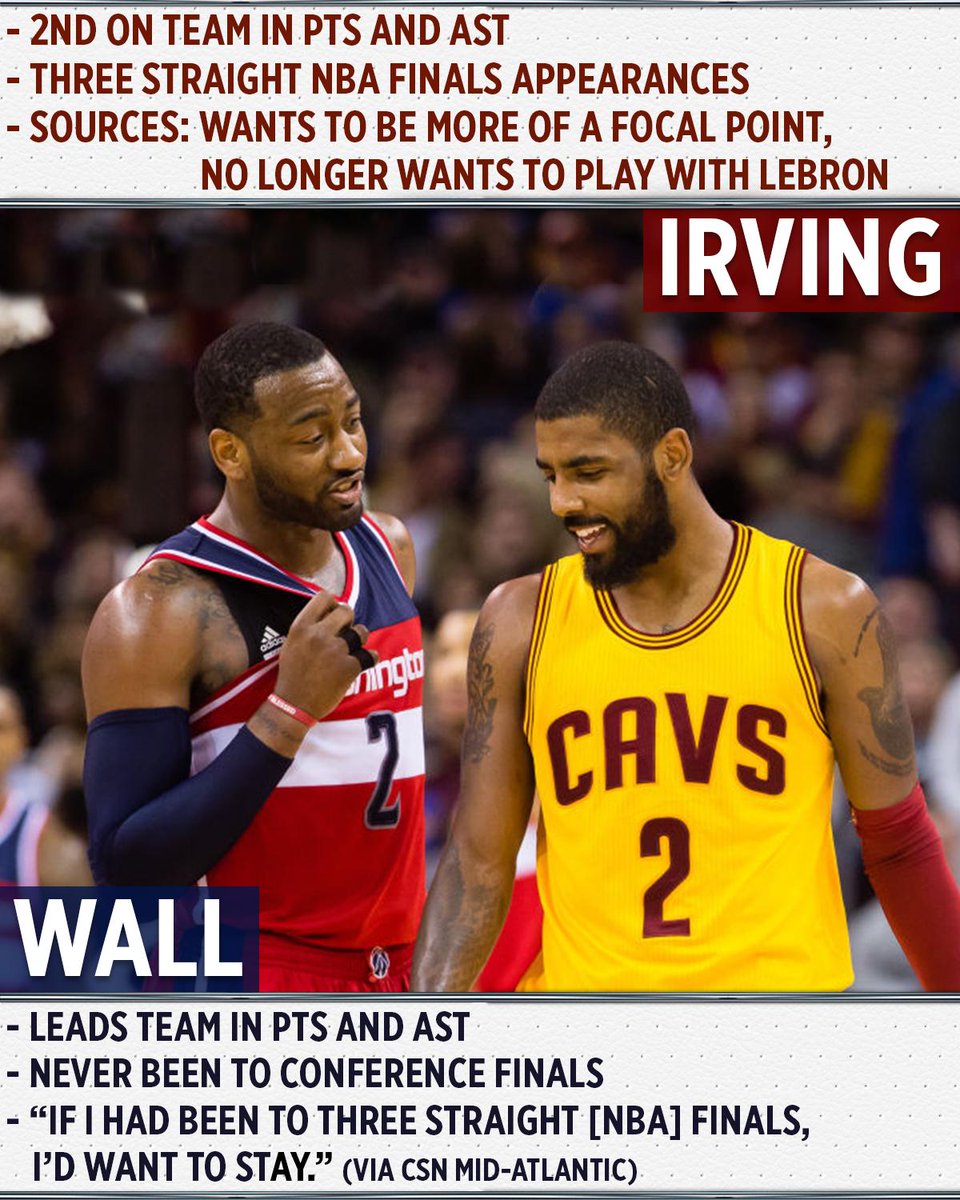 25. Nekias Duncan - @NekiasNBA
Nekias Duncan, a writer for Basketball News, often posts great clips breaking down how plays work and has great tidbits of analysis.
26. Steve Jones Jr. - @stevejones20
Steve Jones Jr, a former coach, breaks down videos on his feed and co-hosts a podcast with Duncan called the Dunker Spot.
Chuma Okeke, man. Nice jab, drive and finish through contact. pic.twitter.com/HjQXWLaEcF
— Steve Jones Jr. (@stevejones20) April 5, 2021
27. Kevin O'Connor - @KevinOConnorNBA
Kevin O'Connor , aka KOC, is one of the lead NBA reporters for the Ringer. He posts a mix of news and analysis of games and I appreciate how much he truly enjoys the game.
Patrick Williams is the key to the future of the Chicago Bulls.
This week on The Void, we're breaking down Williams' untapped potential, midrange habits, versatile defense, and his fit with Zach LaVine and Nikola Vucevic.
Watch the full video on YouTube: https://t.co/Yce3Vj04URpic.twitter.com/YV2LKyyGeC
— Kevin O'Connor (@KevinOConnorNBA) April 1, 2021
28. Zach Lowe - @ZachLowe_NBA
ESPN's Zach Lowe is on the most well-known NBA writers out there. Whatever he writes, or whatever analysis he puts out in the world becomes a talking point around NBA Twitter.
29. Ben Falk - @BenCFalk
Ben Falk, a former team executive, now runs Cleaning The Glass, a basketball analytics-focused site popular with stat-head NBA fans.
30. Chris Herring - @Herring_NBA
Sports Illustrated's Chris Herring does a great job of pointing out interesting trends in the NBA while digging up the numbers to back up his observations.
Nba Twitter Header
SETTINGS
HQ
LO
NBA Twitter, players hilariously react to news of NBA's anonymous hotline at Disney originally appeared on NBC Sports Washington
In order for the NBA to safely and successfully pull off a 22-team restart in Disney World this summer, they'll need to enforce a strict set of rules to prevent positive coronavirus tests.
One way they plan to enforce such rules is to enact an anonymous hotline. This way, if players see individuals in the bubble acting irresponsibly or breaking health protocol, they can report that person to the league.
Of course, news of this triggered quite the response NBA fans on Twitter and a few players as well.
Oh they snitchin snitchin😂😂😂😂 https://t.co/9LuCk2oNNB
— Donovan Mitchell (@spidadmitchell) June 17, 2020
Snitch hotline lol https://t.co/PvSWrEVpbr
— kuz (@kylekuzma) June 17, 2020
So if it's exactly that, a snitch hotline, then which players would try to utilize it? That's when the memes started pouring in.
The best ones had Chris Paul and LeBron James at the center.
'Yes, it was Giannis and Kawhi out with no masks. I'm certain of it' https://t.co/he11tmaqerpic.twitter.com/nus9N1SbqT
— Mickstape (@MickstapeShow) June 17, 2020
Chris Paul calling the NBA's bubble-violation hotline for the sixth time in one night pic.twitter.com/AvrPiLDXKY
— Blue Wire Podcasts (@bluewirepods) June 17, 2020
Chris Paul on the anonymous hotline. pic.twitter.com/ezKELLhXOo
— James (@JamesDGrambo) June 17, 2020
RELATED: WALL AGREES WITH IRVING
Whether the NBA actually needs an anonymous hotline to make sure everyone inside the bubble is safe remains to be seen.
Either way, players are definitely lucky the Timberwolves were eliminated and D'Angelo Russell isn't walking around with his phone.
Stay connected to the Capitals and Wizards with the MyTeams app. Click here to download for comprehensive coverage of your teams.
Nba Trades Twitter
MORE WIZARDS NEWS:
Nba Twitter Emojis
Updates: Where Wizards will stay
New Rules: 6 players will follow
NBA return: Everything you need to know